Crown Volksoper Wien 2019
Porgy & Bess Volksoper Wien 2019
Role: Crown
Crown Volksoper Wien 2019
Porgy & Bess Volksoper Wien 2019
Role: Crown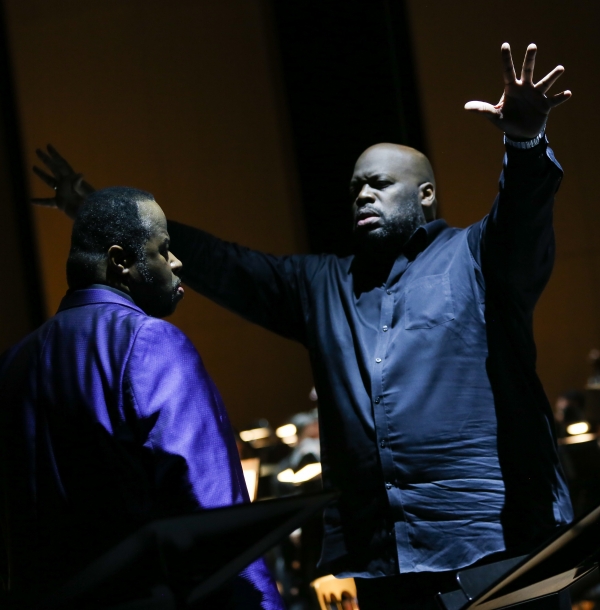 Porgy & Bess Volksoper Wien 2019
Porgy & Bess Volksoper Wien 2019
Role: Crown
Count di Luna Seattle Opera 2019
Lucia di Lammermoor, ENO 2018
Lester Lynch (Enrico) and Sarah Tynan (Lucia) Photo credit John Snelling Lucia di Lammermoor, ENO
The Merchant of Venice
2016- "Tchaikowsky's Merchant of Venice is much more than a relic or curiosity" says Rupert Christiansen in The Telegraph. Simon Thorpe as Salerio, Lester Lynch as Shylock, Sarah Castle as Portia, and Gary Griffiths as Solanio.
2016- Porgy & Bess Spoleto Festival
'Porgy and Bess,' a Spoleto Festival USA Homecoming
Porgy & Bess 2016- Sopleto Festival USA
2016- (Opera News), Lester Lynch plays Porgy; soprano Alyson Cambridge.
2016- Spoleto Festival USA
With Lester Lynch, Mayor John Tecklenburg and Spoleto Festival USA.
Spoleto Festival USA General Director Nigel Redden, Charleston Mayor John Tecklenburg, Lester Lynch (Porgy), director David Herskovits, and I (Bess) today proudly announced the May 30 and June 1 simulcasts of #Porgy and Bess! - 2016
Shylock - A. Tchaikowsky's Merchant of Venice
Teatr Wielki - Opera Narodowa
Warsaw, Poland
Shylock - A. Tchaikowsky's Merchant of Venice
Teatr Wielki - Opera Narodowa
Warsaw, Poland
Shylock - A. Tchaikowsky's Merchant of Venice
Teatr Wielki - Opera Narodowa
Warsaw, Poland
Shylock - A. Tchaikowsky's Merchant of Venice
Teatr Wielki - Opera Narodowa
Warsaw, Poland
Shylock - A. Tchaikowsky's Merchant of Venice
Teatr Wielki - Opera Narodowa
Warsaw, Poland
Shylock - A. Tchaikowsky's Merchant of Venice
Teatr Wielki - Opera Narodowa
Warsaw, Poland
Cast of Manon Lescaut - Baden-Baden 2014
Manon: Eva-Maria Westbroek (soprano)
Des Grieux: Massimo Giordano (tenor)
Lescaut: Lester Lynch (baritone)
Geronte: Lian Li (bass)
Dancing Master: Kresimir Spicer (tenor)
Edmondo: Bogdan Mihai (tenor)
Tosca - Glimmerglass Opera 2010
A Festival Week 2009
Sopranos Karita Mattila and Evelyn Lear
Tosca - Glimmerglass Opera 2010
Manon Lescaut - Baden-Baden 2014
Elijah - Collegiate Chorale 2007
Back stage with Bryn Terfel
Porgy and Bess - Lyric Opera of Chicago 2008
Lohengrin - Lyric Opera of Chicago 2011
Manon Lescaut - Baden-Baden 2014
Bows with Sir Simon Rattle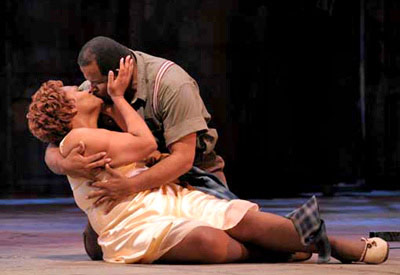 Porgy and Bess - Lyric Opera of Chicago 2008
Porgy and Bess - Lyric Opera of Chicago 2008
Porgy and Bess - Lyric Opera of Chicago 2008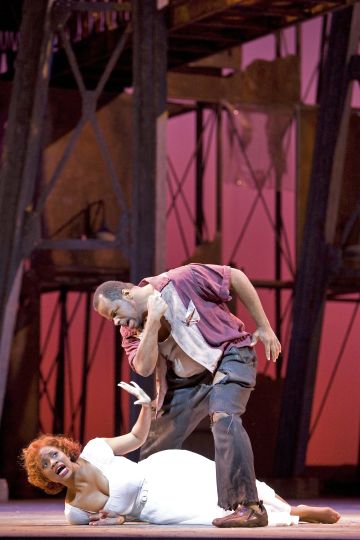 Porgy and Bess - Lyric Opera of Chicago 2008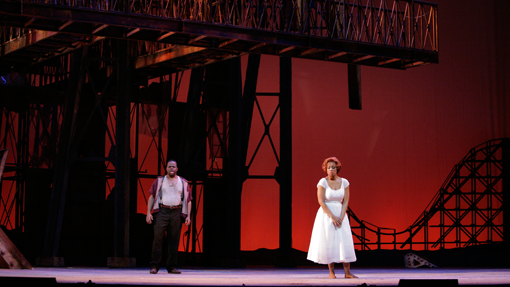 Porgy and Bess - San Francisco Opera
Rigoletto - Dayton Opera 2008